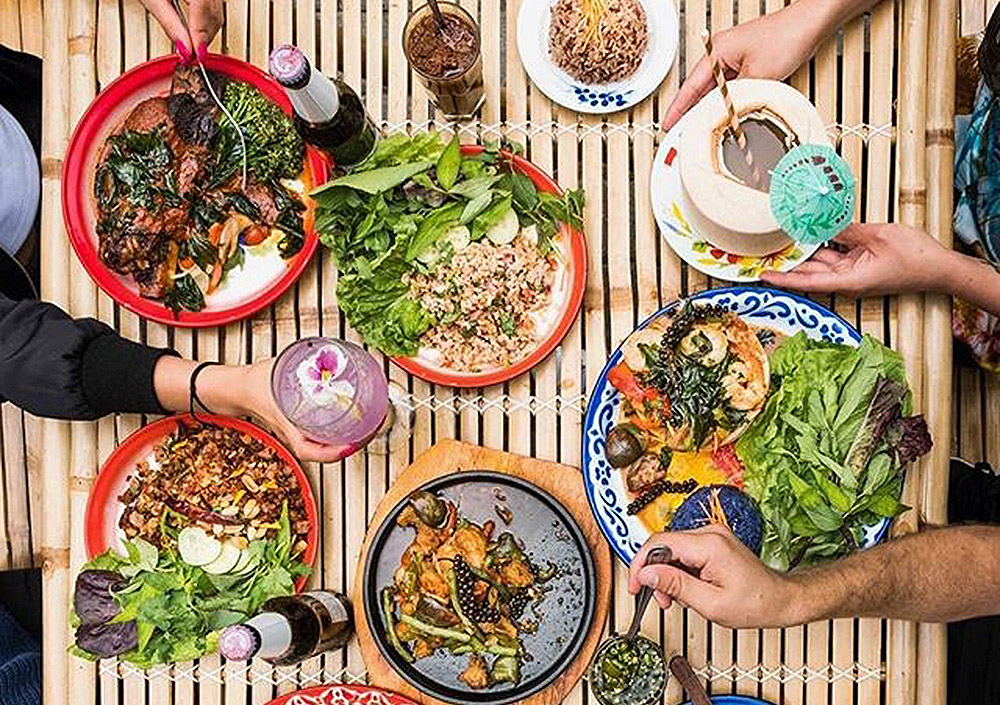 The East Bay foodie scene is diverse and delicious. Whatever you're craving, it's nice to head to nearby Jack London Square for an assortment of dining options. SF Eater recently rounded up some of the top dining locations in Jack London Square.
Souley Vegan
Souley Vegan is serving up plant-based versions of soul food staples to Oakland. If it's your first time at Souley Vegan, you can't go wrong with the sampler plate, piled high with greens, yams, barbecued tofu, mac n cheese, cornbread, and more.
Dragon Gate
With a vibrant, nightclub vibe, Dragon Gate serves up excellent Taiwanese food. Diners will find an extensive menu, including such dishes as beef noodle soup, popcorn chicken, stinky tofu, and three cup chicken.
Farmhouse Kitchen Thai Cuisine
A taste of Thailand in Oakland? Farmhouse Kitchen Thai Cuisine is a visual feast, offering a wonderful venue with festive décor and delicious dishes, a winning combination. Serving up excellent Thai dishes, such as a mammoth beef short rib with Panang curry and crispy rice salad, diners won't be disappointed. Fair warning: The spicy dishes truly pack a punch. Don't' forget dessert: Try the bread pudding…yum!
Seabreeze on the Dock
A waterfront gem, Seabreeze on the Dock serves up the best seafood the area has to offer. Lobster, Dungeness crab, clams, mussels, shrimp, crawfish, and oysters are all labeled so there's no mystery where your fish is from. Get them in boils, baskets, platters, and po'boys and enjoy on the cozy little waterfront patio.
Be sure to take a look at the SF Eater article for a larger list of restaurant options. Happy dining!
image credit: https://www.instagram.com/thaifarmhouseoak/
Experience life along the Oakland Waterfront! Introducing Orion, luxury apartments in Oakland CA. We offer the best amenities and a variety of floor plans designed to fit you. Visit our amazing homes today. Life on the water here comes in dozens of unique sizes and looks. Orion offers a generous variety of studios, one-, two- and three-bedrooms and townhome-style floor plans to choose from, each complete with premium finishes including polished quartz countertops, stainless steel appliances, and an in-unit washer/dryer. Start exploring plans and amenities at this exciting new apartment community in Oakland's newest neighborhood at Brooklyn Basin!