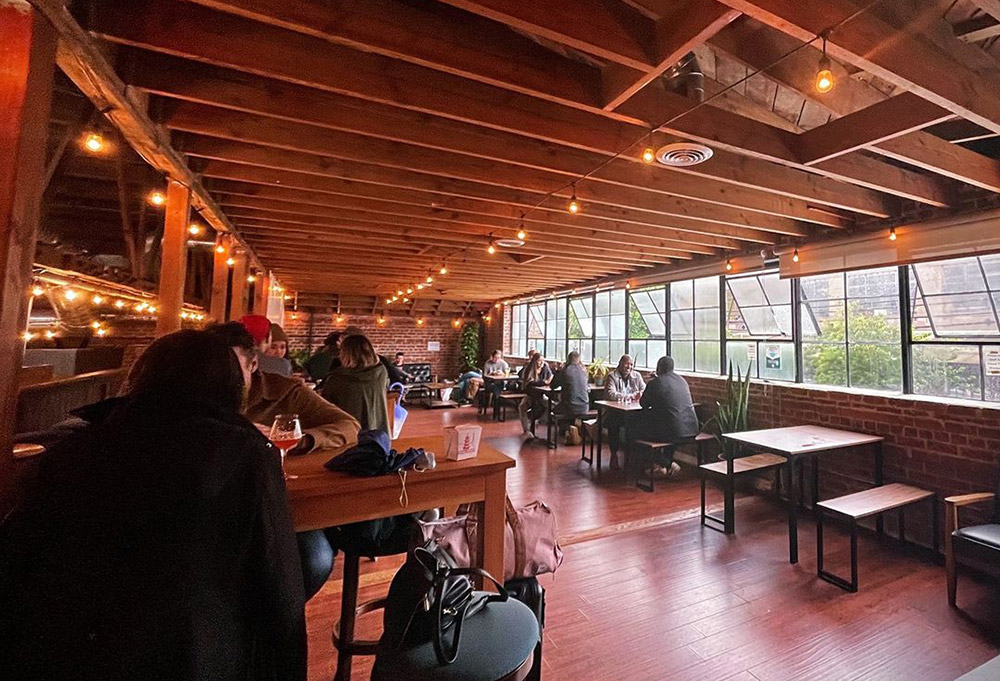 Fall is a wonderful time to get together with friends and family as the year winds down. And nearby Jack London Square is the place to gather to enjoy a variety of drinks and cocktails. With a slew of urban wineries and breweries, the Oakland waterfront doesn't disappoint. SF Eater recently rounded up some of the top locations for drinks in Jack London Square.
Minimo
Focusing on natural wines produced by independent small producers, this charming establishment allows patrons to drink any bottle at the shop's long communal table and order snacks like local cheeses.
Crooked City Cider Tap House
This dedicated cider taproom boasts 25 taps and is one of the biggest developments for cider in the Bay Area. Visitors can enjoy them all in a 2,800-square-foot industrial space, and while food options change, there are always vegan and gluten-free options available.
Sláinte
Traditional Irish food meets classic cocktails and a cozy, warm atmosphere at Sláinte. This is a charming old-school Irish pub with brick walls, a fireplace, dart, and Guinness always on tap.
Heinold's First and Last Chance Saloon
Heinold's was built in 1883 and has remained a historic landmark in Jack London Square. The tiny, single-story shack is made of remnants of an old whaling ship.
Original Pattern Brewing Company
This brewing company emphasis is on Belgian and German styles, including saisons, sours, lagers, dubbels, and kolsch beers. With its comfortable setting and esthetic, it's also a lovely place to just hang out.
Brooklyn West Winery
With its every-changing portfolio of small-batch, award-winning wines from Barbera to Zinfandel to Riesling, Brooklyn West Winery boasts a sleek, attractive place to sample a few wines — tastings are a reasonable $20 per person for a flight of 4 wines.
image credit: https://www.instagram.com/originalpattern/
Experience life along the Oakland Waterfront! Introducing Orion, luxury apartments in Oakland CA. We offer the best amenities and a variety of floor plans designed to fit you. Visit our amazing homes today. Life on the water here comes in dozens of unique sizes and looks. Orion offers a generous variety of studios, one-, two- and three-bedrooms and townhome-style floor plans to choose from, each complete with premium finishes including polished quartz countertops, stainless steel appliances, and an in-unit washer/dryer. Start exploring plans and amenities at this exciting new apartment community in Oakland's newest neighborhood at Brooklyn Basin!