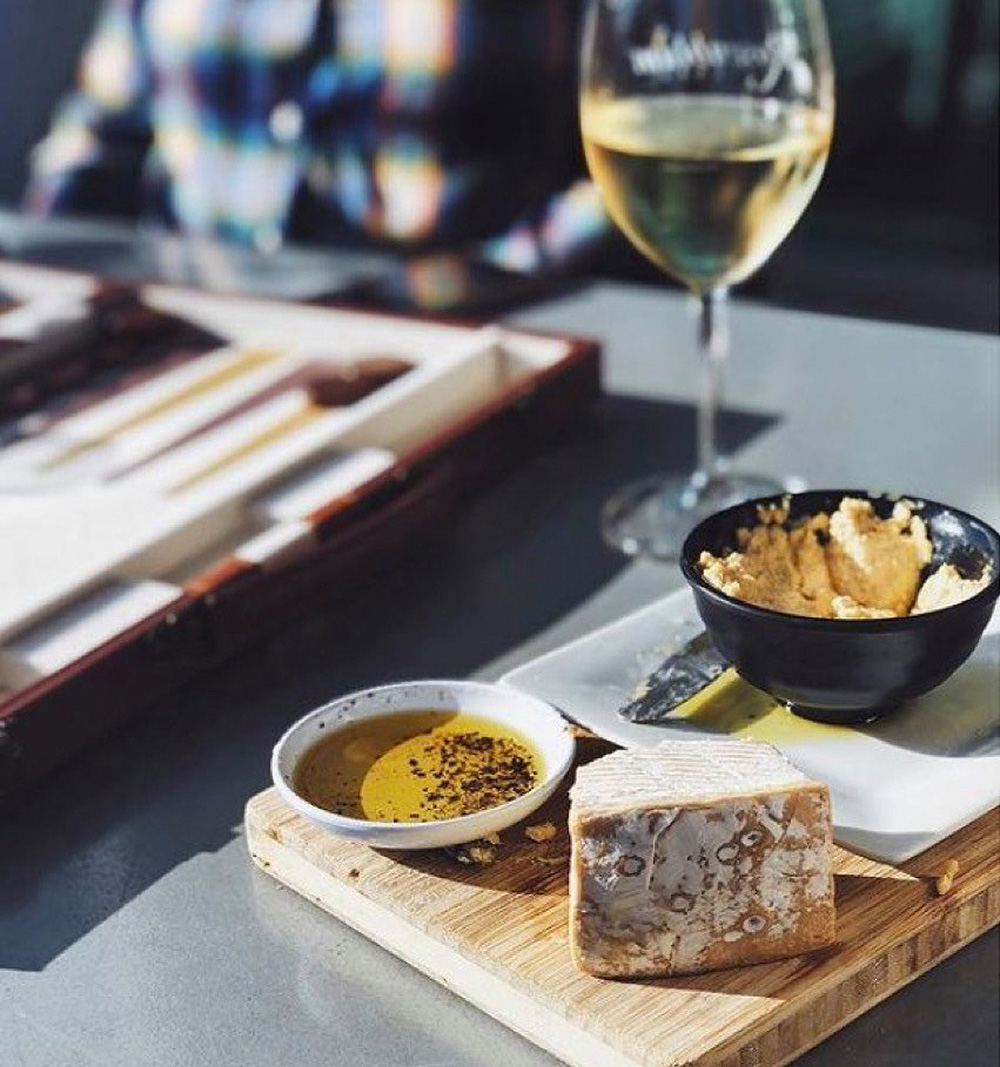 Explore the local flavor of the East Bay on the Oakland Urban Wine Trail. Like everything else in Oakland, the wine scene is a little different, with wineries housed in renovated warehouse spaces, ferry terminals, bustling markets and trendy art districts. With grapes sourced from all over the state, it's a great way to experience, shop, eat and explore all that Oakland has to offer.
And now for the best part; the trail is easily accessible by public transportation, including ferry service, Amtrak, BART and Oakland's free Broadway shuttle. It's a great venue to taste new wines, discover new favorites and pairings or do some holiday shopping.
We've rounded up a few venues you'll find near the Oakland waterfront. Let's begin in nearby Jack London Square.
Brooklyn West Winery
Brooklyn West's award-winning winemaking team handcrafts a range of small lot wines from some of the top vineyards in California, from the Central Coast to the Sierra Foothills. Renown for Rioja-style wines, the winemaker crafted the first Tempranillo in the US to earn a 90-point score from an American wine review publication. Tasting Room Hours: Weekdays 5pm-9pm Saturday 12pm-8pm Sunday 12pm – 6pm
Rosenblum Cellars
Located adjacent to the Oakland Ferry Terminal you will find a true urban gem that attracts fans from around the world that enjoy the unique, relaxed atmosphere and a wide variety of California sourced zinfandels and other Rhone-style wines. Tasting Room Hours: Monday – Thursday 11am – 7pm, Friday – Saturday 11am – 9pm, Sunday 11am – 7pm
Minimo Wine
Minimo is a neighborhood wine store that focuses on small-production, independently owned wineries that follow sustainable practices. Wine tastings: every Wednesday from 5-7pm, and Saturday from 12-7pm.
Wine & Design Oakland
Wine & Design is a fun way to create memories and masterpieces. Bring your friends or significant other and enjoy a glass of wine during one of their two-hour classes. They provide the glasses, canvases, and paintbrushes as a local artist guides you through the evening, stroke-by-stroke.
Just to the south of Orion, you will find Cote West Winery:
Côte West Winery
Côte West is a family-run urban winery that seeks out special vineyard sites and use minimal intervention in the winery to highlight the unique characteristics of their sources. The result is Old World-style yet undeniably Californian wines. Wine tastings on Saturdays and Sundays afternoons. Reservations recommended.
To explore the entire Oakland Urban Wine Trail, be sure to check out their site and complete Oakland map.
image credit: https://www.facebook.com/RosenblumCellars
Experience life along the Oakland Waterfront! Introducing Orion, luxury apartments in Oakland CA. We offer the best amenities and a variety of floor plans designed to fit you. Visit our amazing homes today. Life on the water here comes in dozens of unique sizes and looks. Orion offers a generous variety of studios, one-, two- and three-bedrooms and townhome-style floor plans to choose from, each complete with premium finishes including polished quartz countertops, stainless steel appliances, and an in-unit washer/dryer. Start exploring plans and amenities at this exciting new apartment community in Oakland's newest neighborhood at Brooklyn Basin!