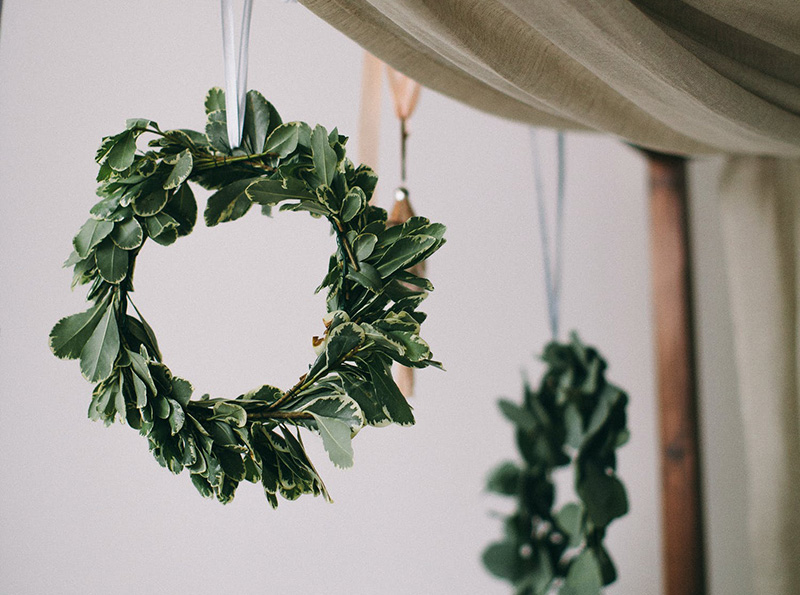 With the holiday season upon us, you may be in the midst of creating your to-do list with menu planning and table settings, but don't overlook an opportunity to make a lasting impression before family and friends step through the door. A beautiful holiday wreath is the perfect warm welcome to adorn your Orion home.
Here are a few of our favorite gorgeous wreaths that will welcome your guests in style.
Faux Boxwood Wreath: For a pop of vibrant green, this natural wreath is a simple option for your Orion home.
Bold Floral Wreath: If you like big, bold flowers and color – this wreath is a great choice. Using your favorite seasonal colors, you can customize it to coordinate with your home décor.
White Pumpkin Wreath: Who doesn't adore mini white pumpkins? Using vibrant seasonal colors with the pop of crisp white makes a statement in your home. If you're looking for a softer look, try the Chalky White Pumpkin Wreath.
Berry Wreath: This easy wreath features orange and red berries for a beautiful and cheerful addition to your Orion home.
Apple Wreath: For those who love a warm and comforting hot apple cider, this wreath is for you. Bring in the natural seasonal element with faux apples in a variety of sizes.
Corn-Husk Wreath: Simple and elegant, this corn husk wreath is rustic, yet sophisticated with its fun shape and light, natural color.
You can also bring the beauty of the outdoors in with these DIY home projects using the season's leaves and branches. Use leaves and pinecones to make garland, wreaths and place cardholders. Reuse mini pumpkins and gourds by making them into mini tea light holders and succulent planters that will add a breath of fresh air to any table. Add nuts and fresh herbs to form a table-length centerpiece. A mix of crystal glasses and wood cutting boards share a fusion of rustic style with refined elements.
Experience life along the Oakland Waterfront! Introducing Orion, luxury apartments in Oakland CA. We offer the best amenities and a variety of floor plans designed to fit you. Visit our amazing homes today. Life on the water here comes in dozens of unique sizes and looks. Orion offers a generous variety of studios, one-, two- and three-bedrooms and townhome-style floor plans to choose from, each complete with premium finishes including polished quartz countertops, stainless steel appliances, and an in-unit washer/dryer. Start exploring plans and amenities at this exciting new apartment community in Oakland's newest neighborhood at Brooklyn Basin!