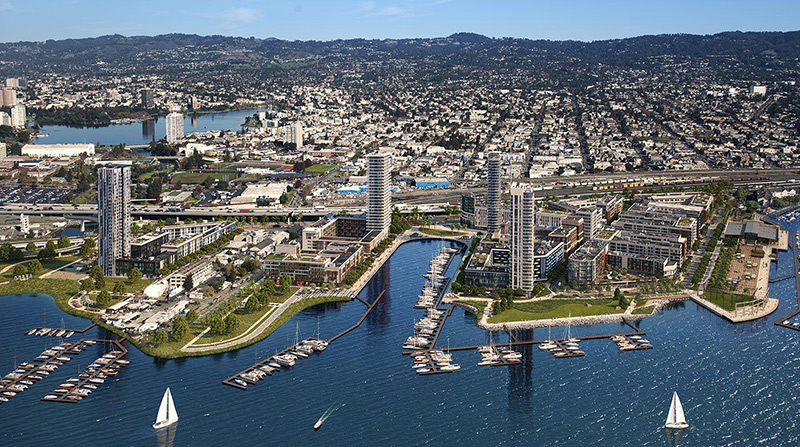 As 2021 winds down, it's time to think about the coming New Year. Get the most out of your Oakland waterfront experience with these helpful resolutions to incorporate into your life. Here are a few resolutions, close to home at Orion, to get on your 2022 New Year's list:
Skate into 2022. Grab your skates and head to Township Commons for some rollerskating fun. Brooklyn Basin's park has become the go-to spot for rollerskating along the Oakland waterfront.
Show Your Local Love. With Oaklandish literally steps from your home at Orion, it's easier than ever to show your love for all that is local Oakland.
Explore a New Food Venue. A variety of food venues await you within easy reach from your home at Orion. Oakland's foodie scene is as rich and diverse as our population so take advantage to sample and taste the cultural cuisines found throughout Oakland.
Bike along the waterfront. Jump on a bike and explore the region. It's a great way to get outdoors and explore all of the thing we have to enjoy on the sunny side of the Bay. And the scenery isn't too shabby too.
Mark Those Calendars. Support a local event. From flamenco to stand-up comedy, jazz to renegade orchestra, Brooklyn Basin has become a wonderful events venue and 2022 will only be better.
Start the Day in Awe. Make it a habit to wake before the East Bay sunrise to enjoy the specular and vibrant skies we enjoy along the sunny side of the Bay.
New Exercise Routine. Get outdoors and sign up for a new exercise class along the waterfront. From yoga to circuit training, there is something for everyone to help get you into the best shape of your life.
Get on the Water. With California Canoe & Kayak as a neighbor, you have no excuses not to explore life on the water. Whether you are paddleboarding or kayaking, views from the water looking back at Brooklyn Basin offer a wonderful new perspective.
Here's to a happy, healthy and prosperous 2022.
Experience life along the Oakland Waterfront! Introducing Orion, luxury apartments in Oakland CA. We offer the best amenities and a variety of floor plans designed to fit you. Visit our amazing homes today. Life on the water here comes in dozens of unique sizes and looks. Orion offers a generous variety of studios, one-, two- and three-bedrooms and townhome-style floor plans to choose from, each complete with premium finishes including polished quartz countertops, stainless steel appliances, and an in-unit washer/dryer. Start exploring plans and amenities at this exciting new apartment community in Oakland's newest neighborhood at Brooklyn Basin!