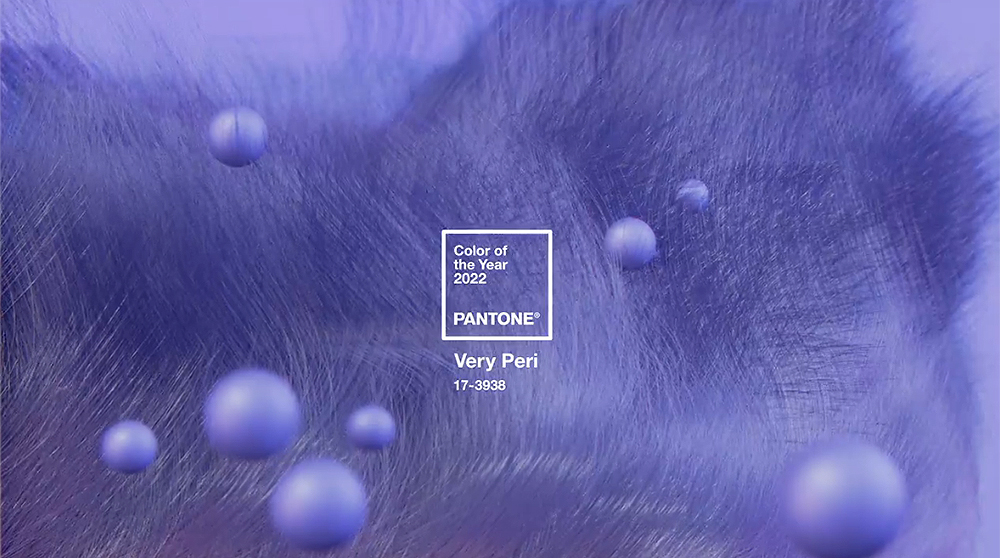 What's new in 2022? Here is a way to start your new year with a pop of color. Pantone recently announced the Color of the Year 2022 as PANTONE 17-3938 Very Peri, a vibrant periwinkle blue with violet red undertones.
The new color for 2022 injects a sense of playful freshness into home interiors, enlivening a space through unusual color combinations. It's a wonderful way to complement the energy found in our waterfront lifestyle. PANTONE 17-3938 Very Peri is suited to an array of different materials, textures, and finishes, providing a pop of color whether introduced through statement furniture or home décor, or acting as an intriguing and eye-catching accent in a pattern.
"A New Pantone Color Whose Courageous Presence Encourages Personal Inventiveness and Creativity."
So how can you bring this new hue into your Orion home on the Oakland waterfront? Try some of the following:
– Start with Accessories. Pillows, area rugs, throw blankets, wall art and other decorations offer a simple way to try out Pantone's color of the year.
– You spend a lot of time with meal prep, so your kitchen is a great place to use accents like glassware, towels and wall clocks.
– Choose textiles in the periwinkle tone paired with taupe tones to add another layer of comfort to bedrooms.
Some of the thought process behind the color for 2022, taken from the Pantone site:
PANTONE 17-3938 Very Peri places the future ahead in a new light. The color is the "happiest and warmest of all the blue hues," blending the "faithfulness and constancy of blue with the energy and excitement of red" to deliver an "empowering mix of newness" with a "carefree confidence and a daring curiosity that animates our creative spirit."
So bring some Pantone Color of the Year for 2022 into your home at Orion; it's a wonderful way to get a jump on the new year.
Experience life along the Oakland Waterfront! Introducing Orion, luxury apartments in Oakland CA. We offer the best amenities and a variety of floor plans designed to fit you. Visit our amazing homes today. Life on the water here comes in dozens of unique sizes and looks. Orion offers a generous variety of studios, one-, two- and three-bedrooms and townhome-style floor plans to choose from, each complete with premium finishes including polished quartz countertops, stainless steel appliances, and an in-unit washer/dryer. Start exploring plans and amenities at this exciting new apartment community in Oakland's newest neighborhood at Brooklyn Basin!