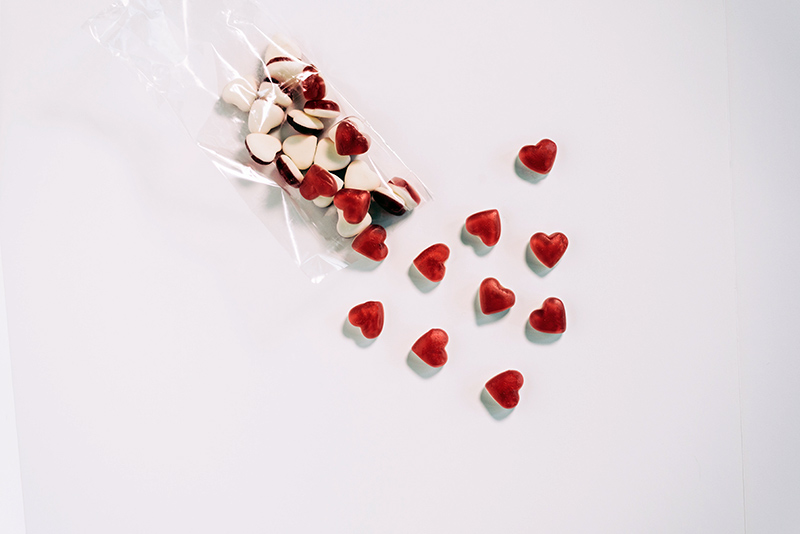 With Valentine's Day just around the corner, now is the time to plan your special day with the one you love. From flowers to dinner, we have you covered for love along the Oakland waterfront.
Plan a weekend shop at nearby Jack London Square Farmers' Market and grab all that you need for your Valentine's Day feast. From fresh produce to gorgeous flowers, they will make your day very special indeed. Protea and tulips are seasonal favorites and their vibrant colors always bring a smile to everyone's face. Looking for some recipe inspiration, here is a great list sure to impress the most discriminating palate.
For those looking to simplify their Valentine's Day meal look no further than our neighbor, Rocky's Market. They have a wonderful assortment of take & bake meals from their Two Local Girls offerings. Don't forget to add a few beers or a bottle of wine from their carefully selected offerings!
While you are shopping at Rocky's Market, keep an eye out for Corinne's curated boxes for you to pick up for your Valentine; and yes, you can be your own valentine! These boxes offer a variety of different delectable treats, including such favorites as champagne, chocolates, cheeses and more. Visit our popular neighbor to prepare for your perfect Valentine's Day celebration.
Of course, a wonderful way to finish off your evening is a stroll along the scenic Oakland waterfront. It's a beautiful setting and the perfect way to wrap up your special day.
Township Commons Park is quite popular these days as more people discover what we have at our doorsteps at Brooklyn Basin. The popular venue is described perfectly by DiabloMag:
"Looking for an urban stroll? Explore the new Township Commons park at the Brooklyn Basin development in Oakland and revel in expansive open space and waterfront views of Alameda and San Francisco." – DiabloMag
Happy Valentine's Day to all!
Experience life along the Oakland Waterfront! Introducing Orion, luxury apartments in Oakland CA. We offer the best amenities and a variety of floor plans designed to fit you. Visit our amazing homes today. Life on the water here comes in dozens of unique sizes and looks. Orion offers a generous variety of studios, one-, two- and three-bedrooms and townhome-style floor plans to choose from, each complete with premium finishes including polished quartz countertops, stainless steel appliances, and an in-unit washer/dryer. Start exploring plans and amenities at this exciting new apartment community in Oakland's newest neighborhood at Brooklyn Basin!