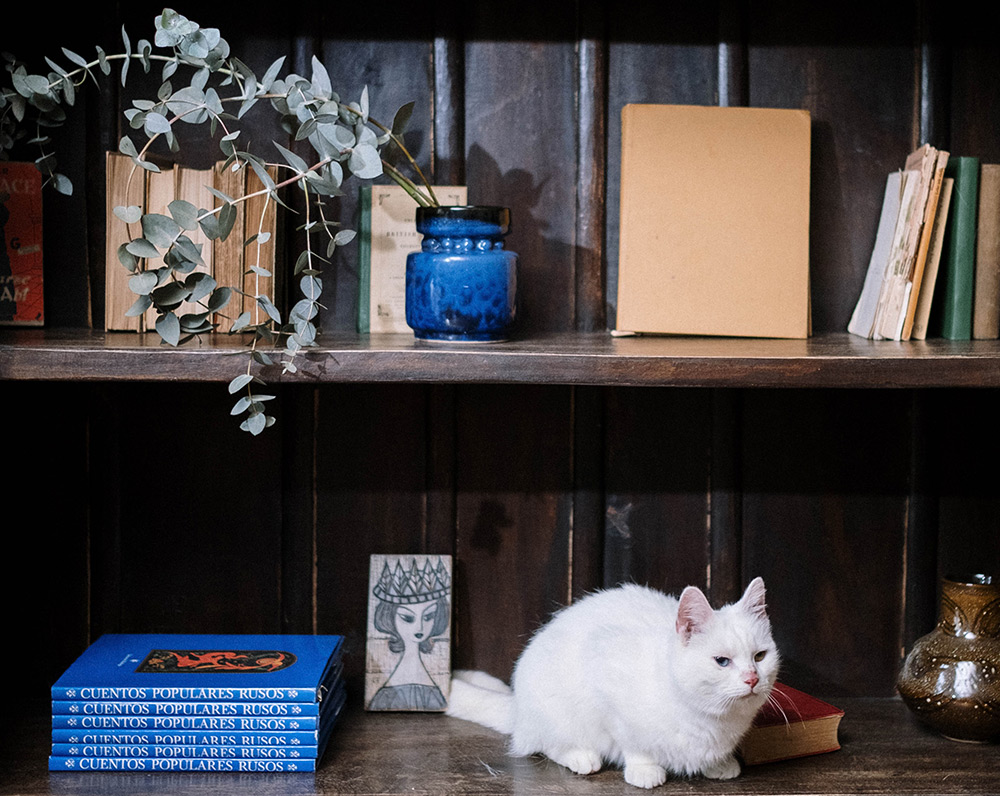 You read that right. We are giving helpful hints to improve your shelfie game.

So what exactly is a shelfie? A shelfie is a picture of a shelf, especially a bookshelf that shows off your books, movies, art, collectibles and special belongings. A shelfie can also be a proper selfie if you are in the picture with the shelves. On social media, the hashtag #shelfie is often posted alongside pictures of various shelves where a person lives or works.
Whether you want to perfectly style your shelves to wow social media or are just wondering what — besides books — belongs there, these helpful tips will help you create a perfect vignette featuring a few of your favorite collectibles, secondhand finds and, of course, books for a #shelfie that makes storage stylish.
Collect in one place. Decluttering you living space helps reduce stress. Utilize your shelves to be the one space where you do display items important to you. Remember: not everything has to go on display, even some things you love can get put safely away.
Inspirational Piece. Finding a single piece to use as inspiration for your entire shelf space before jumping into the project. In doing so, everything will feel as though it fits.
Symmetry Shymmetry. By keeping things asymmetrical and using different heights, shapes, colors, and directions (vertical, horizontal, diagonal), you'll achieve a much more appealing result.
Mix and Match. Variety is key here. Combine books, vases, plants, heirlooms, pictures, candles and more. It's a wonderful to see the mix of items transform into a holistic display of all things personal and important to you.
Showcase the region. Collecting items and displaying them together is a wonderful way to highlight your Oakland waterfront experience. From favorite eats and shopping items to Oakland Pride merch, this is where you tell your local story.
Add Texture. When we talk texture, think soft plants, hard ceramics and glass and sharp cacti. Various textures break up the uniformity and add diversity and variety to your space.
Odd Numbers for the Win. Things arranged in odd numbers (especially threes) have greater appeal than even number arrangements. Three is the smallest number in which we discern distinguishable patterns but so are 5, 7, 9, and other odd numbers.
Have some fun. Most important, have some fun planning and creating your unique space. And be sure to share your shelfie with everyone to see.
Experience life along the Oakland Waterfront! Introducing Orion, luxury apartments in Oakland CA. We offer the best amenities and a variety of floor plans designed to fit you. Visit our amazing homes today. Life on the water here comes in dozens of unique sizes and looks. Orion offers a generous variety of studios, one-, two- and three-bedrooms and townhome-style floor plans to choose from, each complete with premium finishes including polished quartz countertops, stainless steel appliances, and an in-unit washer/dryer. Start exploring plans and amenities at this exciting new apartment community in Oakland's newest neighborhood at Brooklyn Basin!