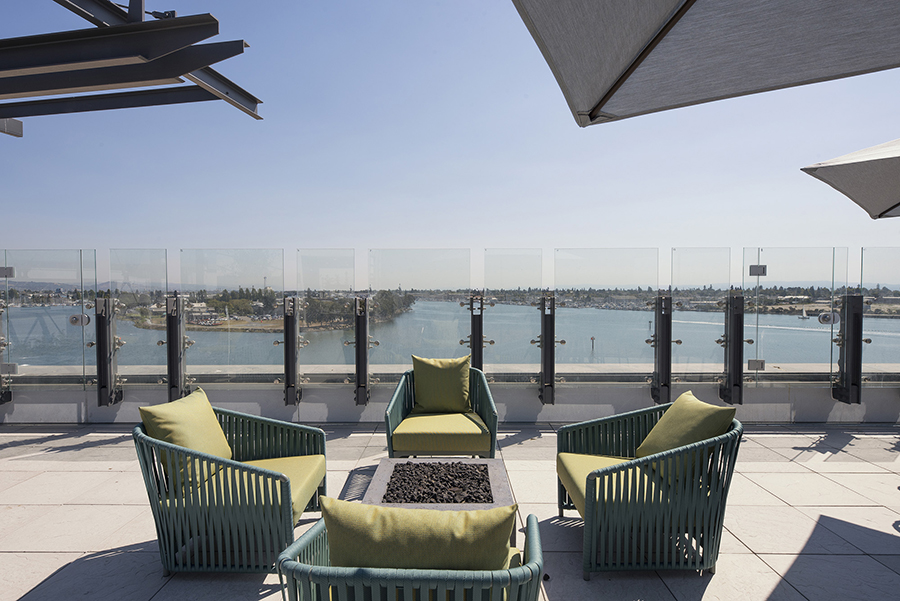 There is no better way to spend a sunny day along the scenic Oakland Waterfront than high atop Orion. Designed to blend opportunities for urban convenience and community with moments of relaxing retreat, Orion is filled with amenities to provide every comfort of a modern home on the Oakland waterfront…and beyond. Designed for year-round pleasure, our outdoor amenities are especially tempting as a venue to enjoy our amazing sunny weather.
Featured Amenity – Rooftop. Enjoy sweeping views of the Oakland Estuary and the San Francisco skyline from Orion's beautiful and inviting rooftop, complete with covered lounge area, abundant outdoor seating and BBQ area. It's a perfect setting for sun-soaked afternoons and relaxing scenic evenings.
The beauty along the waterfront has you surrounded. To the East, you find Oakland with its stunning Mt. Diablo backdrop and to the West, the historic estuary coastline, the rolling blue of the Bay and finally, the iconic San Francisco skyline. If this sounds like your ideal way of living, visit Orion and get a tour of our vibrant community!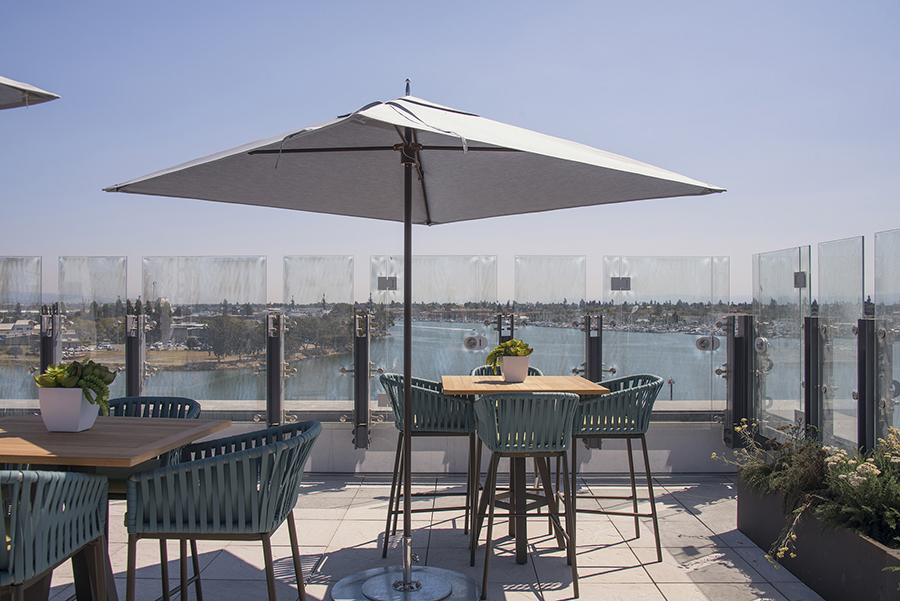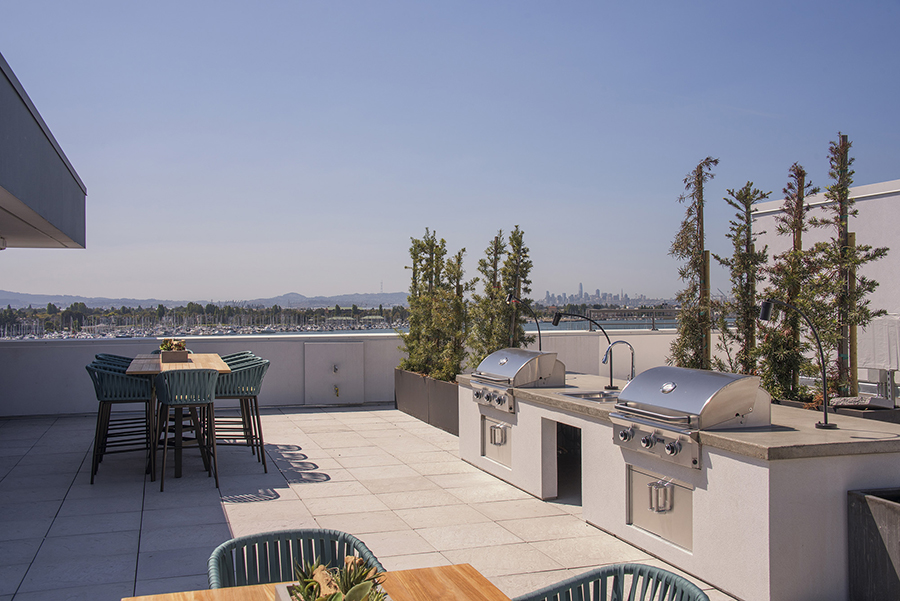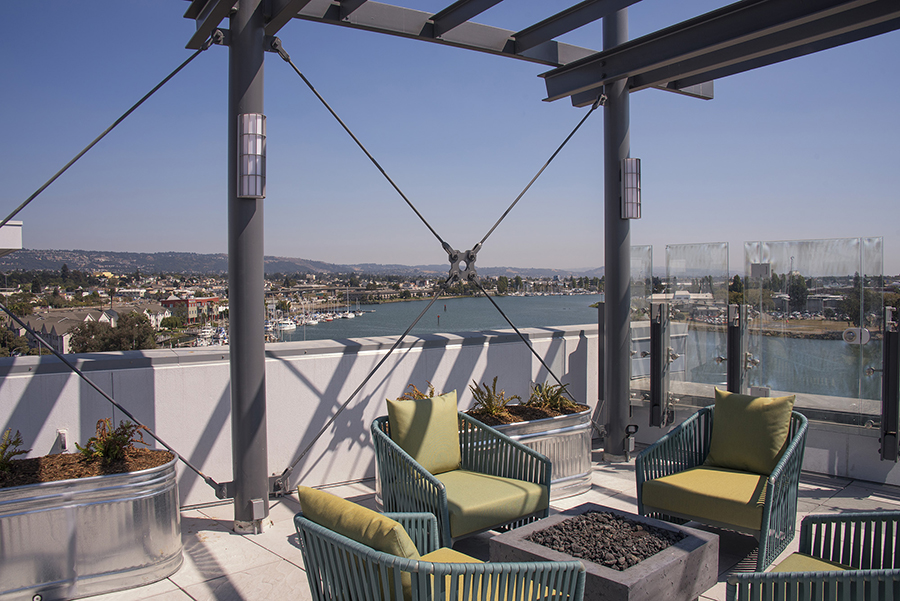 Experience life along the Oakland Waterfront. Introducing Orion, luxury apartments in Oakland CA. We offer the best amenities and a variety of floor plans designed to fit you. Visit our amazing homes today. Life on the water here comes in dozens of unique sizes and looks. Orion offers a generous variety of studios, one-, two- and three-bedrooms and townhome-style floor plans to choose from, each complete with premium finishes including polished quartz countertops, stainless steel appliances, and an in-unit washer/dryer. Start exploring plans and amenities at this exciting new apartment community in Oakland's newest neighborhood at Brooklyn Basin!