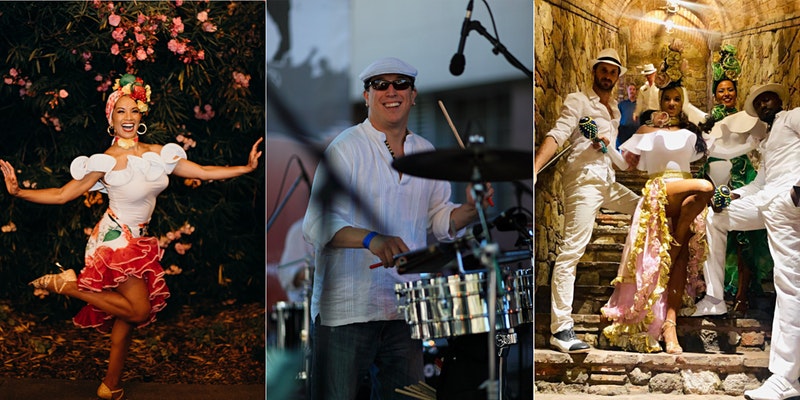 Orion is perfectly located to enjoy all of the East Bay fun. We've rounded up some local activities that we're looking forward to in May. Explore the list and map out your month:
May 1, Sunset Sundays: Imagine: Nation. Afro – Soul & Kora Concert at Rocky's Market Brooklyn Basin.
May 6, Oakland First Fridays – Latin Pride. May's theme is Latin Pride in order to celebrate our diverse and beautiful population of those with Latin heritage who have contributed to the beautiful city Oakland is today.
May 8, Sunset Sundays: Kitka! Mother's Day Concert with Award-Winning Women's Vocal Ensemble at Rocky's Market Brooklyn Basin.
May 11, Cocktails & Conservation! This is a new event concept by Oakland Zoo at Brooklyn Basin. These engaging open-air events are part conservation talk show, part cocktail party – and always impactful.
May 13, Soji and The AfroBeat Band: High Life Spiritual Music. Introducing Soji & The Afro-Beat Band, featuring a night of Afrobeat Music at Rocky's Market Brooklyn Basin!
May 14, Art Festival. Head to JLS for a fun-filled Art Festival located on Restaurant Row near Farmhouse Kitchen Thai Cuisine.
May 14, 510 Day. A's vs. Angels. Save up to 20% and celebrate 510 Day at the ballpark where $5 from every ticket sold through this special event link will benefit the Oakland Museum of California.
May 15, Azure Mccall & Her Trio at Yoshi's. Hawaii's first lady of jazz is a multi-award winning vocalist. She is heir to the vocal tradition of Sarah Vaughn, Carmen Mcrae and Ella Fiitzgerald.
May 20, Rumbache: Havana Nights at Rocky's Brooklyn Basin! Rumbache & CaliDance team up for a special celebration of Live Cuban Music and Dance!
May 22, Sunset Sundays: Radio AFRO-Funk. Enjoy the Bay Area's best bands and musicians in this open-air covered patio set on the majestic Oakland waterfront.
May 27, Flamenco at The Basin with Melissa Cruz: Flamenco Music and Dance at Rocky's. Local Flamenco artist Melissa Cruz presents a rotating cast of the Bay Area's best flamenco dancers and musicians each month.
May 29, Sunset Sundays: Veesh Maria Brazilian Band. Enjoy the Bay Area's best bands and musicians in this open-air covered patio set on the majestic Oakland waterfront.
May Saturdays, The Comedy Edge: Stand-up on the Waterfront. Every week a new diverse lineup of some of the brightest and boldest voices in comedy featuring acts from Comedy Central, Netflix, and BET.
May Sundays, Live Jazz + Wine Tasting Sundays at Rocky's 12-2pm. Live jazz and wine tasting along the Oakland waterfront.
May Weekends, Outdoor Vinyasa at Brooklyn Basin. Join the fun of an Outdoor Class at Brooklyn Basin in Oakland. Flow next to the Bay with the sea breeze in your hair and the sunshine on your skin.
Image credit: Havana Nights
Experience life along the Oakland Waterfront! Introducing Orion, luxury apartments in Oakland CA. We offer the best amenities and a variety of floor plans designed to fit you. Visit our amazing homes today. Life on the water here comes in dozens of unique sizes and looks. Orion offers a generous variety of studios, one-, two- and three-bedrooms and townhome-style floor plans to choose from, each complete with premium finishes including polished quartz countertops, stainless steel appliances, and an in-unit washer/dryer. Start exploring plans and amenities at this exciting new apartment community in Oakland's newest neighborhood at Brooklyn Basin!