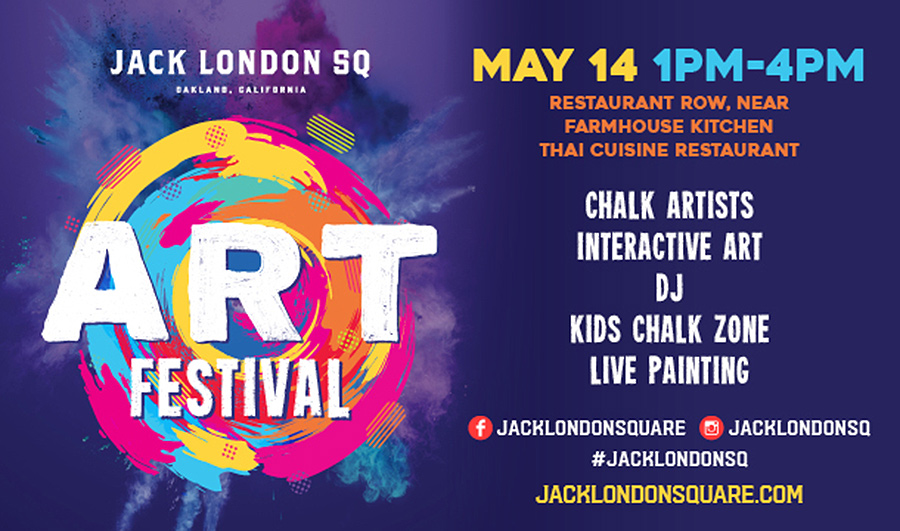 Head to nearby Jack London Square and join the FREE fun-filled Art Festival on Saturday, May 14th, from 1pm to 4pm located on Restaurant Row near Farmhouse Kitchen Thai Cuisine.
Here are the details from the Jack London Square event site:
A dozen world-renowned chalk artists – including a number from the Bay Area – will create family-friendly, 6×6-foot murals live and in person. Some of the murals will be in a 3D format with anamorphic shapes that allow people to interact with the art, becoming a part of the art by standing on it or doing something "inside" the art – a wonderful selfie experience.
Featured artists like the Renshaws, who have created chalk art murals from coast to coast and have even shared their talents in British Columbia, will be on hand to showcase their newest designs.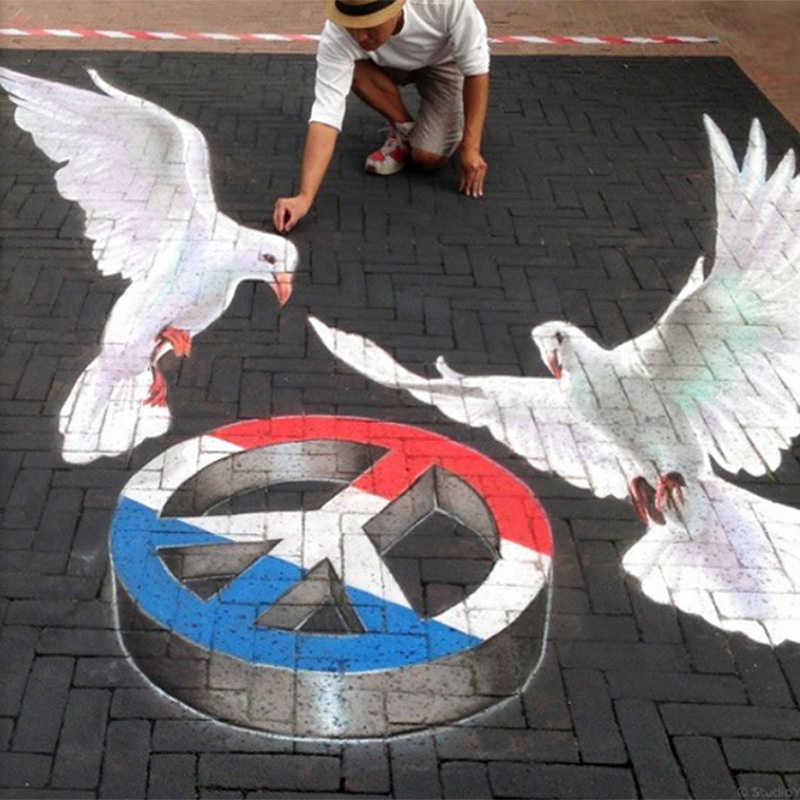 More than just Chalk Art. This event also includes:
• Plein air and sketch class from 2PM to 3PM. Participants will have to bring their own sketch pads, canvas, easel, paints, brushes, drawing utensils etc.
• Face painters, from 2PM to 4PM.
• Kids Chalk Zone where children can create their very own chalk masterpieces.
• Kids Craft Station where children can decorate pinwheels.
It's a great way to spend a sunny day along the Oakland waterfront.
This outdoor event is free and open to the public; no pre-registration is necessary.
Image credit: https://jacklondonsquare.com
Experience life along the Oakland Waterfront! Introducing Orion, luxury apartments in Oakland CA. We offer the best amenities and a variety of floor plans designed to fit you. Visit our amazing homes today. Life on the water here comes in dozens of unique sizes and looks. Orion offers a generous variety of studios, one-, two- and three-bedrooms and townhome-style floor plans to choose from, each complete with premium finishes including polished quartz countertops, stainless steel appliances, and an in-unit washer/dryer. Start exploring plans and amenities at this exciting new apartment community in Oakland's newest neighborhood at Brooklyn Basin!