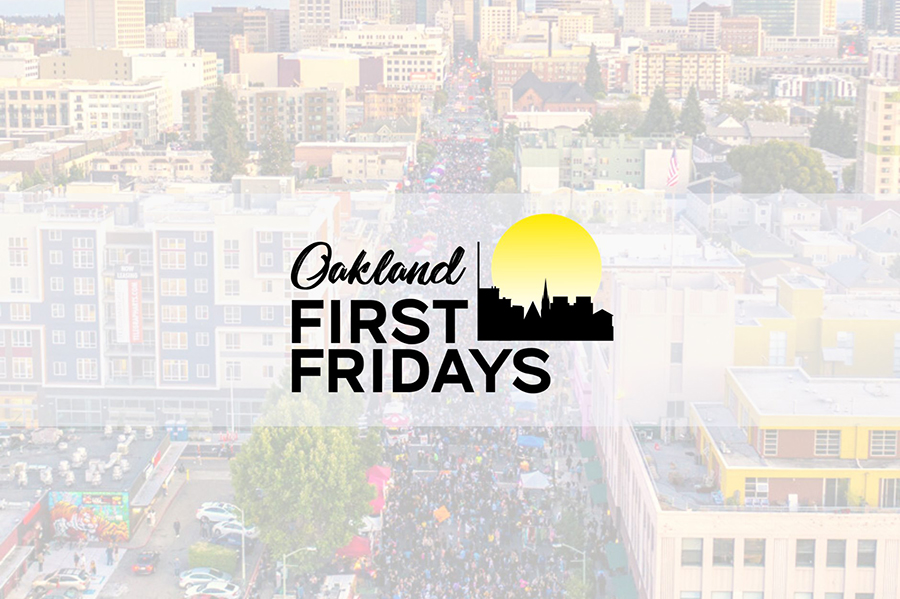 Join the fun this Friday, June 3, as the east Bay comes together to celebrate Oakland First Fridays. Oakland First Fridays is an immersive art and community experience on the first Friday of each month and takes place from 5:00 p.m. to 9:00 p.m. on Telegraph Avenue from West Grand to 27th Street. It's quite a festive and entertaining venue as Oakland springs to life, with galleries, artist collectives, street artists, local culinary artisans, performers, musicians, dancers, DJ's, and poets gathering for an evening of fun for all.
Oakland First Fridays is a free event which brings in thousands of people from across the Bay Area and beyond to see and experience art, be inspired, eat great food, enjoy live music, and stroll through the amazing, eclectic city of Oakland. This event showcases monthly themes which focus on the communities of Oakland including LGBTQ Pride, Black Love, Latinx Pride, Youth, Women and so much more.
This month Oakland First Fridays observes Juneteenth on June 3rd, also known as "National Freedom Day", commemorating the end of slavery in the United States. Join us in the celebration of freedom and inclusion through the expressions of art, music, dance, and more! Visit the official site to learn more.
Here is a summary of the June Entertainment lineup:
Performing on the main stage is Touch of Class Band from 7:30pm-8:30pm. They are an eleven piece high energy show band that has performed R&B, Funk, and Pop all throughout the Bay Area! Bringing smiles and laughs to 27th is Memaw Jankins, from 7pm-7:25pm. Memaw is a Town Biz actress and comedian that has skills controlling the mic. She is everyone's favorite Granny, Auntie, and Momma who always tells it like it is. Returning to the stage is Nzuri Soul from 6pm-7pm. Nzuri Soul is a R&B soul-rock artist based in Oakland who has made a name for herself with her powerful vocals and entertaining stage presence.
Never attended an Oakland First Friday event? Take a look at this brief recap of last month's event.
Image credit: Oakland First Fridays on Facebook
Experience life along the Oakland Waterfront! Introducing Orion, luxury apartments in Oakland CA. We offer the best amenities and a variety of floor plans designed to fit you. Visit our amazing homes today. Life on the water here comes in dozens of unique sizes and looks. Orion offers a generous variety of studios, one-, two- and three-bedrooms and townhome-style floor plans to choose from, each complete with premium finishes including polished quartz countertops, stainless steel appliances, and an in-unit washer/dryer. Start exploring plans and amenities at this exciting new apartment community in Oakland's newest neighborhood at Brooklyn Basin!