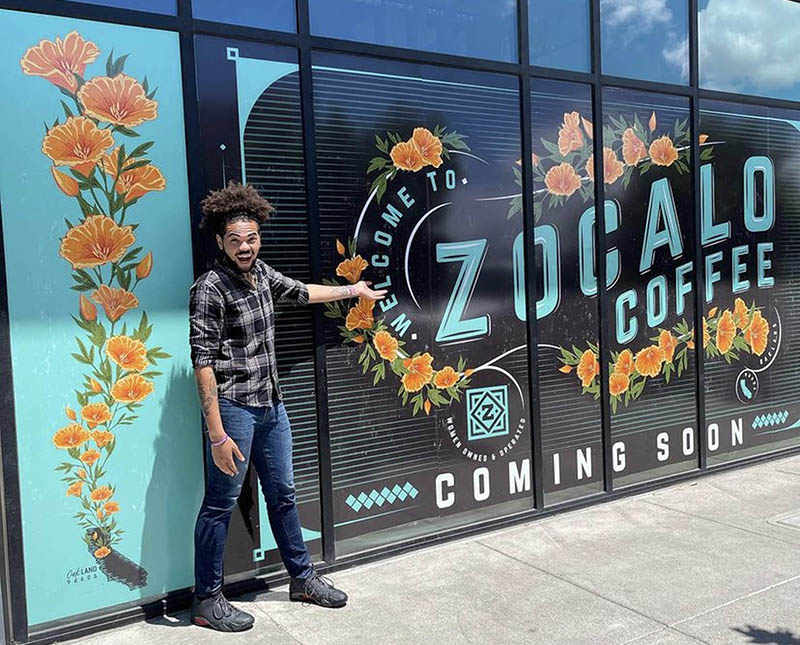 Get ready for a new perk of living at Orion apartments in the Brooklyn Basin neighborhood. Filling up on your favorite roast is about to get easier, thanks to Zocalo Coffeehouse. Sara Ubelhart, the owner of Zocalo, has created a cafe in the East Bay where locals can come and get a great cup of coffee and be around a great community – and now Zocalo is headed to the retail level of Orion along the Oakland waterfront! Sara shares the vision for the new café at Brooklyn Basin, perfect pairings, and how she chose our Brooklyn Basin location.
"Coffee trends come and go, but your taste buds will never fail you. Trust them."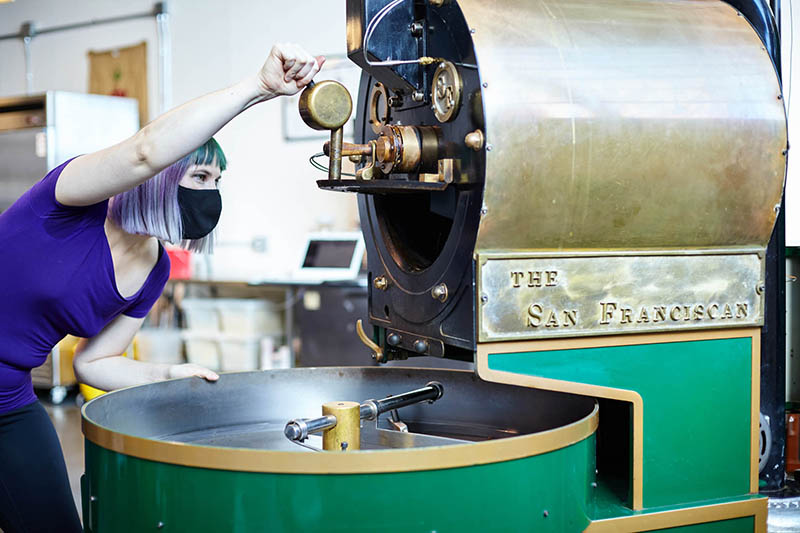 With a team of roasters, the longest working Zocalo employee in the San Leandro location Betty, will continue roasting to include serving Brooklyn Basin. She's an original San Franciscan Coffee Roaster and has worked closely over the years through 3 generations of owners, 5 coffee roasters and countless generations of Zocalo baristas.
Sara is excited to open a new café in a brand-new building with a completely clean slate where she can design and build something unique. Working with Ecological Builders, architect Sa'id Eghbal and designer Jill Rosenthal the team is bringing a fresh and more modern approach to the space that Zocalo Coffee and Kitchen at Brooklyn Basin will inhabit.
"Zocalo Coffee has always been about community and providing a space for our neighbors and friends to gather. The first time I toured Brooklyn Basin, I fell in love with the vision and the large open green common space for people to come together safely and participate in their community in so many different ways. Whether it be kayaking, roller skating with friends, listening to live music, kids riding their bikes, there is always something fun happening that brings people down to the water."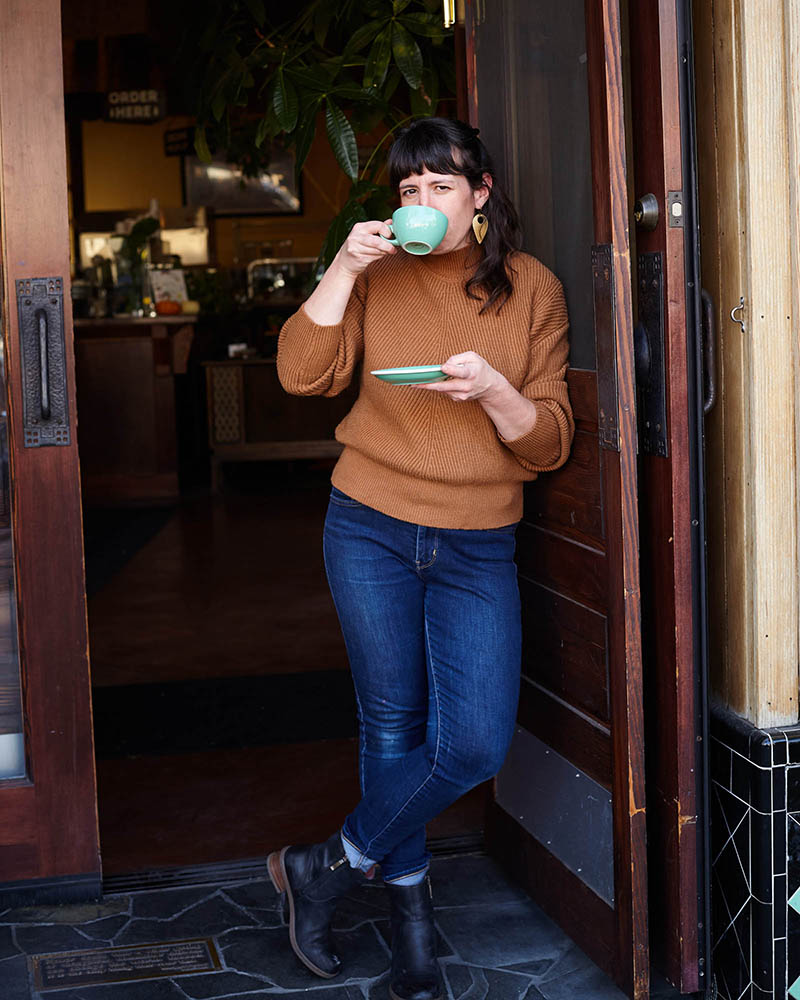 More than just a cup of Joe, Zocalo will have a full kitchen at the cafe at Brooklyn Basin offering a full breakfast, lunch and dinner menu. They are toying with the idea of happy hour too! The most popular Zocalo coffee orders are the Creme Brulee Latte, Mexican Mocha, and the all-time standard cup of coffee. The top food items are the Avocado Toast, Breakfast Biscuit Sandwich, and Turkey Avocado Havarti Sandwich.
Owner Sara Ubelhart, whose Louisville, Kentucky upbringing is the driving force behind Zocalo Coffee's three principles.
The first principle, learned from her grandmother, is that hospitality reigns supreme. "It does not matter how good the coffee or tasty the brunch if no one wants to sit down and eat it with you. Customer service is the fundamental building block of our business. At Zocalo Coffee everyone can expect a warm welcome."
The second principle is that responsibility is key. "As a craft roastery and kitchen, our job begins at the end of a very long line of hard work at the hands of many, many people. Our kitchen works with a local produce company and artisanal bakery to keep our food organic, seasonal and as close to home as possible."
And finally tying it all together is the firm belief that teamwork makes the dream work. Sara says her team inspires her. "One can only accomplish so much in day, but a team is unstoppable. The staff at Zocalo is no different. Our cafe is always warm and bright with our General Manager Zach Luce at the helm and his expertly crafted menu will satisfy your brunch and lunch needs."
We asked the family at Zocalo's to share their favorite pairings so you can start planning trips to Zocalo's Coffee and Kitchen at Orion:
Sara, Owner: Avocado toast, gotta get that healthy baby brain development, with nitro cold brew and oatmilk.
Dan, Sara's Partner in Life : My breakfast at Zocalo is the homemade biscuit sandwich with tempeh bacon, the sweet honey and the salty fakin' bacon is a perfect combo. I don't drink a lot of coffee these days, but the whole milk cappuccino is a nice pairing. Actually, that may change now that we are back in the newborn phase of parenting.
For the Littles in your life, Sara's daughter Iris loves the snacks from the grab and go the best. But if you ask Iris, her favorite things are Cherry Italian soda and avocado toast without the fancy stuff- hold the sesame seeds and watermelon radishes please!
Cathy, Roaster: There is nothing better than a fresh made biscuit and jam paired with a cup of Shadow Cast house roast. It's the perfect way to start the day!
Zach, GM Zocalo: I start my day with an undertow, espresso pulled on top of half and half. Delicious!
Follow Zocalo Coffee and Kitchen at Brooklyn Basin on Instagram for more information on their soft opening and tasting menu events where Sara and her team will get a chance to introduce themselves to the community. Orion residents and Brooklyn Basin neighbors are so excited to welcome Zocalo Coffee and Kitchen family of team members to the community!