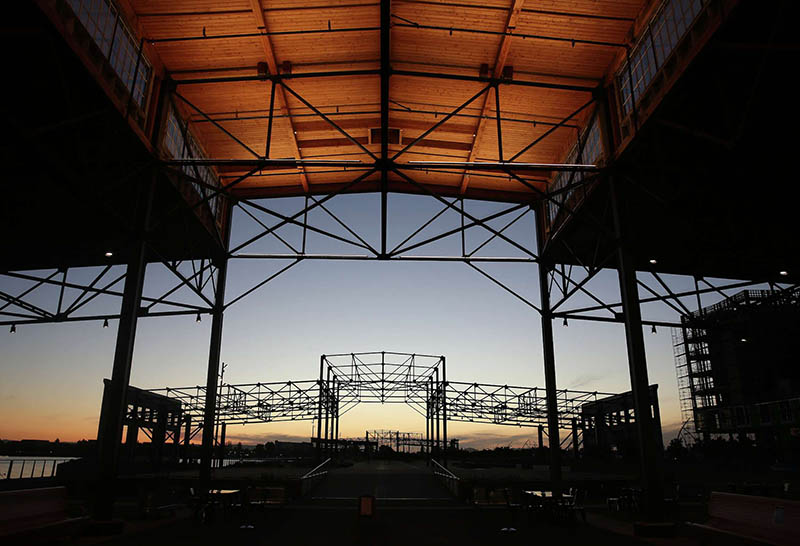 A view of the Township Commons Park as seen from the renovated 9th Avenue shipping terminal. MediaNews Group/East Bay Times v/MediaNews Group via Getty Images
The SFGATE recently covered how Orion's neighborhood of Brooklyn Basin is reconnecting Oakland to its shoreline! Read about the historical influence in the design of Township Commons Park and get ready for Township Commons II in your front yard along the Oakland waterfront which is currently in the works with plans to be complete Fall 2023.
Each weekend at the Township Commons, there are multiple events for outdoor dancing, roller skating or just plain picnicking with views of the San Francisco Bay from an Oakland perspective. The plan is to develop a total of five waterfront parks — half of the development's 65 acres are earmarked for parks that will string along the Oakland Estuary like a necklace — but it took a communal effort years ago to bring this revival to the waterfront.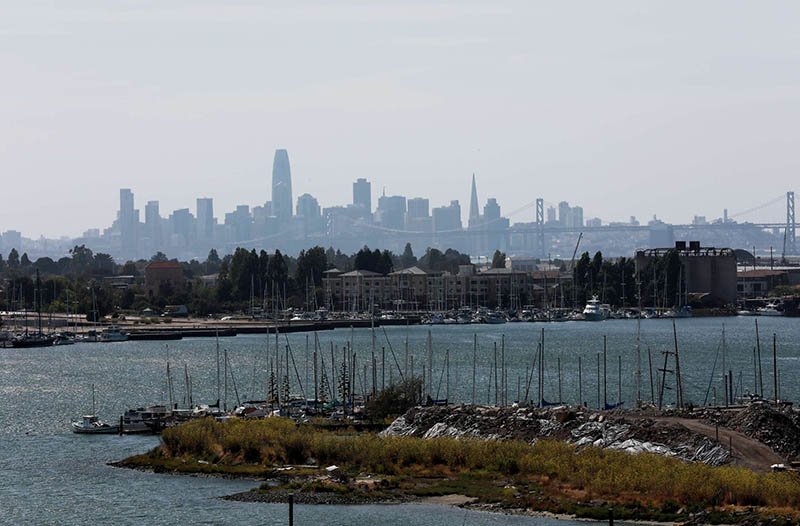 The view from the rooftop at Orion Apartments in Brooklyn Basin. San Francisco Chronicle/Hearst N/San Francisco Chronicle via Getty Images
On a recent Sunday afternoon, the park was alive with a flurry of communal dances and parties, each having sprouted up all on their own over the past two years.
At the end of each weekend, the Salsa Bachata Sunday takes over the central boardwalk, where dozens of revelers were swinging their hips and tilting their heads back to the insatiable salsa hit "Yo No Sé Mañana" by Luis Enrique.
Where the land meets the bay at the park's edge, a lively drag show on roller skates was underway in an open-air venue that's backdropped by Alameda and Coast Guard Island.
Performers were clad in vibrant outfits and twirled around a makeshift skate rink. A Shania Twain song was covered while a table of judges nodded along to acts. There were paper posts tacked up with Venmo QR codes to send a $7 suggested donation to the event's host, Rollin' with the Homos, which puts on the show every fourth Sunday of the month.
Nick Nieto, a project manager for Signature Development Group, told SFGATE that these events were unplanned but are very welcome.
"The beauty of the space is the number of events that were organic," he said. "Rollin' With the Homos approached our property management folks and we said, 'Go ahead — that's great!'"
The full article: 'The hidden yet lively Township Commons in Oakland is the waterfront park the town desperately needs' can be found here.