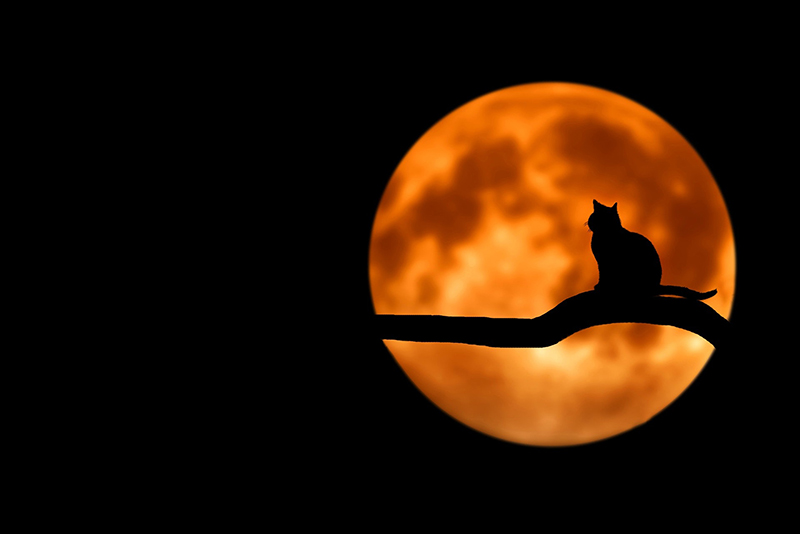 Halloween is just around the corner so it's time to cozy up on the couch and watch your favorite movies of the season. Order delivery by a local food favorite, fire up your preferred streaming service and make a night of it! Here's a few of our favorite movies sure to get you in the Halloween "Spirit".
Old School Universal Classics
Dracula: The ancient vampire Count Dracula arrives in England and begins to prey upon the virtuous young Mina.
Frankenstein: An obsessed scientist assembles a living being from parts of exhumed corpses.
Bride of Frankenstein: Having survived the ordeal in Frankenstein, the good Dr. Frankenstein (goaded by an even madder scientist) builds his monster a mate.
Scary Stuff
Night of the Living Dead: George Romero's masterpiece introducing a new genre that is still going strong today. A group of people hide from bloodthirsty zombies in a farmhouse.
The Shining: A writer becomes caretaker of an isolated hotel and soon discovers the hotel's dark secrets, transforming him into a maniac terrorizing his family.
Halloween: Halloween all but invented an entire sub-genre of slasher horror movies, those that take place on All Hallows' Eve. There is a bit of gore, but the suspense is what defines this John Carpenter classic.
The Haunting: A scientist doing research on the paranormal invites two women to a haunted mansion. One of the participants soon starts losing her mind. It's an oldie, but a goodie.
The Conjuring: Paranormal investigators work to help a family terrorized by a dark presence in their farmhouse.
The Others: A woman who lives in a darkened old house with her two photosensitive children becomes convinced that her family home is haunted.
Not-So-Scary
Hocus Pocus: Three witches who are on a hunt for eternal youth on Halloween. A heroic young trick-or-treater falls into their clutches when her older brother wakes them from a deep sleep.
ParaNorman: The main character, Norman, is just your average kid who sees dead people.
The Nightmare Before Christmas: Tim Burton's now-classic film is one of the rare movies that works well as both a Halloween and a Christmas movie.
Frankenweenie: The movie is not only a wonderful homage to the 1931 film Frankenstein, but also to B-horror movies of the 1950s.
It's The Great Pumpkin, Charlie Brown: This holiday treat from the Peanuts gang focuses on Charlie Brown's right-hand man, Linus, as he waits for the mysterious Great Pumpkin. A classic.
So load up your watch list and enjoy your Halloween experience this season!
Photo by Pixabay
Experience life along the Oakland Waterfront! Introducing Orion, luxury apartments in Oakland CA. We offer the best amenities and a variety of floor plans designed to fit you. Visit our amazing homes today. Life on the water here comes in dozens of unique sizes and looks. Orion offers a generous variety of studios, one-, two- and three-bedrooms and townhome-style floor plans to choose from, each complete with premium finishes including polished quartz countertops, stainless steel appliances, and an in-unit washer/dryer. Start exploring plans and amenities at this exciting new apartment community in Oakland's newest neighborhood at Brooklyn Basin!